Nuts and Bolts of Sucessful Assembly: 3 Ways Positioners Increase Assembly Productivity Up To 50%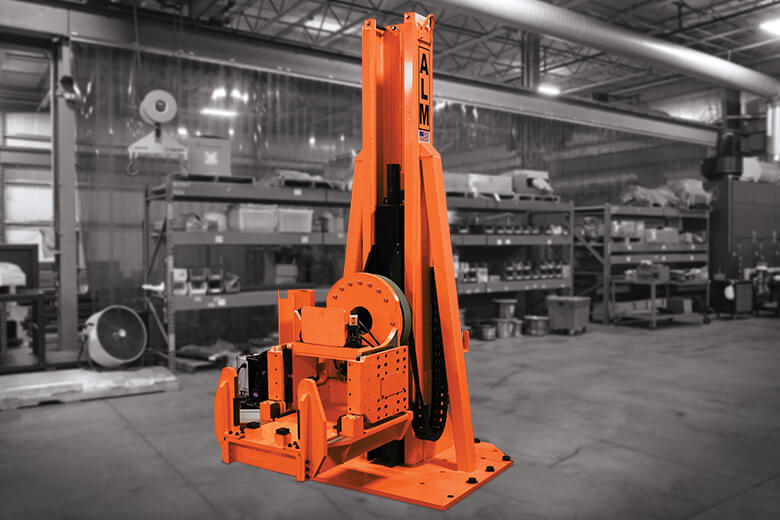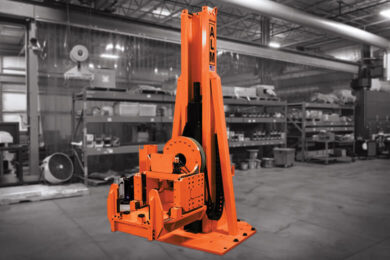 Across the country, companies that assemble large pieces of equipment are facing the same challenge: how can we maximize efficiency, safety and product throughput? During a time when skilled labor is hard to come by, it's more important than ever to maximize your staff's potential by equipping them with the right tools to complete assembly tasks without sacrificing quality and safety.
A proven way to do that is by utilizing a positioner for your assembly applications. Positioners are designed to lift, rotate and hold any assembly so that it can be accessed and handled safely and quickly. The result is a streamlined assembly process that improves employee wellbeing and comfort – and offers up to a 40+% increase in productivity.
The challenges of assembly processes are what ALM Positioners solves as a provider of large-scale welding, fabrication and assembly positioners. Today, ALM is providing insight into its proven process with the top three ways a positioner can increase your assembly productivity.
Greatly reduce product handling time
Imagine using a creeper to get under a 3,500-pound part that is held up by a hoist. With a positioner, the days of rigging up a part on sawhorses and hoists are long gone. Now, it only takes minutes before the positioner is safely holding the part or equipment at the right place for your team to begin their work.
The ability to incorporate custom tooling and integrate an automated process is easy with ALM Positioners. For example, by utilizing an AGV, an automated guided vehicle, you can integrate a positioner into a fully automated cell. This means the AGV can communicate with the positioner and deliver any given part to the positioner – getting it in place autonomously.
With countless configurations and customizations, a positioner can completely transform your assembly process.
Increased ergonomics, increased bottom line
Whether your assembly process uses plastic push darts or nuts, bolts and impact wrenches, a positioner allows your team to access the product and go through the assembly process comfortably. Workers can effortlessly flip, hold and rotate the product they're working on with the push of a button. No more constantly climbing up a ladder or kneeling uncomfortably. Instead, workers can focus on the quality of the assembly.
The increased ergonomics and safety that a positioner delivers helps with employee retention, too. When your job is easier and safer, it's more likely that you'll stick around longer.
A positioner even impacts onboarding and training, making it easier for new staff to learn and access areas of the assembly that were typically more difficult to teach. Positioning equipment also helps support a diverse workforce as you've eliminated the ergonomic challenges might run into if your first shift employee is 6'3" and your second shift employee is 5'8".
The perfect positioner for your needs
Whether you're handling large engines, installing wiring harnesses or assembling a transmission housing, a positioner can transform your assembly process.
"We're able to handle flexible, custom projects quickly," Kevin Toft, COO of ALM Positioners, said. "We can come up with positioner that's hydraulic-powered, or even an electric rotation solution. You name it, we can find the perfect configuration to fit your assembly needs."
For the assembly industry, single columns and skyhooks are favorites because they maximize accessibility.
"With these positioners, you can easily get to both sides of the part that is lifted – simplifying the entire process," Toft said. "That, combined with custom tooling capabilities, allows us to create a tailored solution whether you're working in small-part assembly, or you have large, oblong parts that are cumbersome to access. Give us your assembly challenge, and we'll be sure to exceed expectations."
Searching for a positioner for your assembly process? We'd love to talk. Give our team a call at 309.822.2759 or fill out our form.