"The right way to manufacture": Acoustical Sheetmetal Company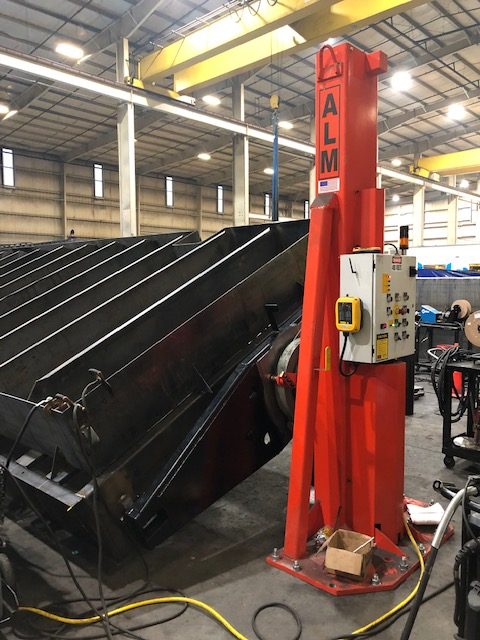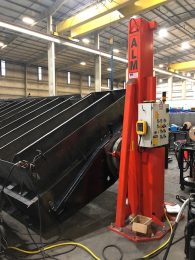 Acoustical Sheetmetal Company (ASC), located in Virginia Beach, Virginia,  is "a leading manufacturer of sound-attenuated enclosures and fuel tanks for the on-site power generation industry."  
With numerous large-scale weldments in various stages of progress on the plant floor, not enough overhead cranes and a high degree of difficulty in flipping,  ASC  came to ALM Positioners looking for a solution.    
ASC selected a 25,000 LB. elevating headstock with mobile tailstock paired with wireless communication, wireless pendant and an 800 Amp rotary ground. Opting for wireless eliminated a lot of cabling on the floor in the work envelope between the headstock and tailstock.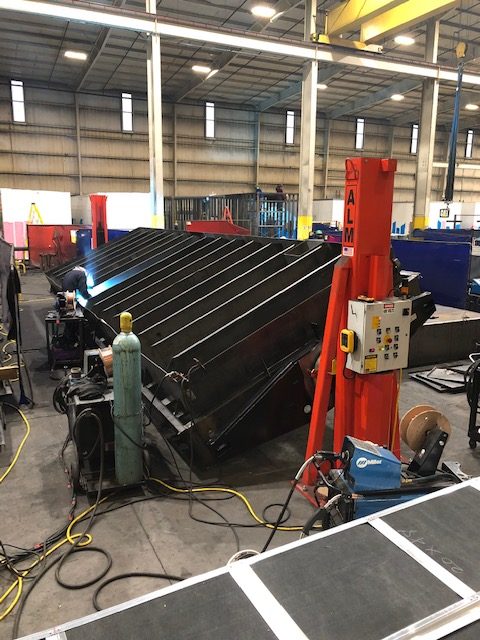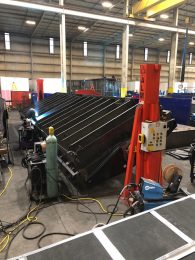 "The positioner is in full operation and performing well. The biggest achievement is being able to complete a tank with only two 'touches' by the overhead crane. This is a huge deal for us given the amount of tanks we're producing and the overhead cranes being our bottleneck. The guys have really embraced the technology. We are convinced it is the right way to manufacture these units in our shop given the limited space and overhead crane constraints."  
– Margaret Shaia, CEO, Acoustical Sheetmetal Company 
On July 15, 2020, it was announced that ASC will be investing $15.8 million to add a 100,000-square-foot facility in Virginia Beach to increase their production.